Hi, I'm Erica & I'd Love to be Your Atlanta Photographer!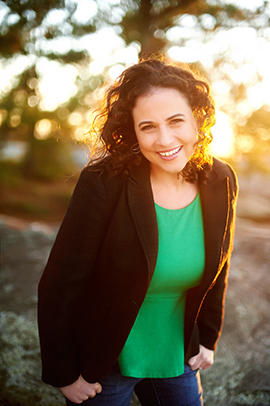 I have been a creative-minded artistic spirit from a very young age… my parents would probably say that's been the case since my birth. 🙂
Although I've expressed myself through a variety of artistic mediums throughout my life, photography continually challenges me to grow as an artist. I think you'll find I've come a long way with my photographic expertise since I began shooting at 8-years-old with my very first Panasonic film camera. It was a seriously cheap-o camera with a flip-up lens, but I thought it was the best thing ever since Lik-M-Aid Fun Dip (how yummy was that?)!
Below, you'll find one of my somewhat embarrassing, but inspired none-the-less, first attempts at storytelling through photography. I'm pleased to say that I was not only the Photographer, but also the Creative Director, Writer and Publisher of the unforgettable "Fat Man Wins!" project.
Before you click the link below to view "Fat Man Wins!" I'd like to apologize in advance to my little brothers, the stars of this project, who will likely want to murder me after finding out that I've shared this with you…
"FAT MAN WINS!" (CLICK HERE TO VIEW)
Hopefully you got some laughs out of that little gem from my childhood. Thankfully, my photography skills and the technology I have at my disposal have come a lonnnnng way since the early 1990s!
As a professional photographer and an artist, I consider it my responsibility to convey emotion, relationships and the depth and breadth of the human condition. I adore people. My ultimate goal as a photographer is to seek out both the internal and external characteristics that make you truly unique and beautiful, capture the essence of your personality and leave you with images that you and your loved ones can treasure forever. Just think: when the moment has passed, all that's left to preserve that special experience in time are your memories and photographs.
Photography allows us to freeze a moment in time and reflect on a chapter of your story forever. It would be my honor and privilege to photograph you and your loved ones, and I genuinely look forward to capturing your story in artistic and innovative ways.
Warmest Wishes from Your Atlanta Photographer,
~Erica Aitken
Erica Aitken Photography
My Atlanta Photographer
Atlanta, Georgia
(404) 556-8780
Erica@MyAtlantaPhotographer.com
CONTACT ME TODAY
You can reach me by calling (404) 556-8780 or by using this convenient Contact Form. Whichever method you choose, you'll quickly discover that I offer the utmost in affordable value combined with a uniquely personalized photographic experience.

Visit me on Facebook!